Contact us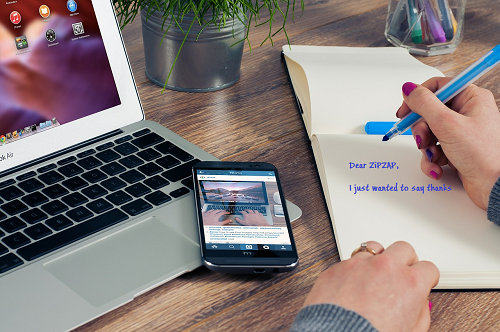 We can be contacted in a variety of methods.
Postal mail address and Registered Office :-
ZiPZAP Computers Limited
Commerce House
2 Carlton Boulevard
Outer Circle Road
Lincoln
LN2 4WJ
[OpenStreetMap]
Tel : +44(0)1158-882830 (Support)
Mobile: +44(0)7803-758658 (Support)
Admin : +44(0)1522-846917 (Admin only)
Email :
contact@zipzap.co.uk
Registered in England. Company No. 4576382
Please note: If you contact us by phone please do not withhold your Caller ID. Like many organisations we are inundated by phone calls from scammers, time wasters, investment opportunities and similar. We filter calls and prioritise them using the phone number.
ZiPZAP Computers Limited supports the
responsible disclosure
of vulnerabilities. If you believe you have discovered a security vulnerability in any ZiPZAP software, we ask that this first be reported to
support@zipzap.co.uk
to allow time for vulnerabilities to be fixed before details are published.